Nearly half of all Americans over the age of 12 are consumers of alcohol. Although most drink only occasionally or moderately, there are an estimated 10 to 15 million alcoholics or problem drinkers in the United States, with more than 100,000 deaths each year attributed to alcohol. Among the nation's alcoholics and problem drinkers are as many as 4.5 million adolescents, and adolescents are disproportionately involved in alcohol-related automobile accidents, the leading cause of death among Americans 15 to 24 years old.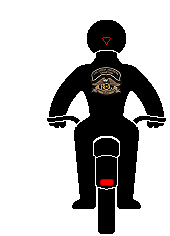 "For over 15 years, commercial drivers have been required to submit to drug and alcohol testing to ensure they aren't impaired while on the highway," says Bill Graves, ATA president and chief executive officer. "However, a loophole in the system allows drivers who test positive to evade the consequences of their actions by failing to disclose their complete work histories and positive test results to prospective employers. This important legislation will close that loophole and will improve the safety of our highways."
ATA says the Government Accountability Office and the Federal Motor Carrier Safety Administration both have found that a centralized clearinghouse for drug and alcohol test results is preferable to the current system that relies both on drivers to self-report their failed tests and on previous employers to provide test results to future employers. Currently, these prospective employers only learn of test results when drivers disclose the names of past employers for whom they tested positive.